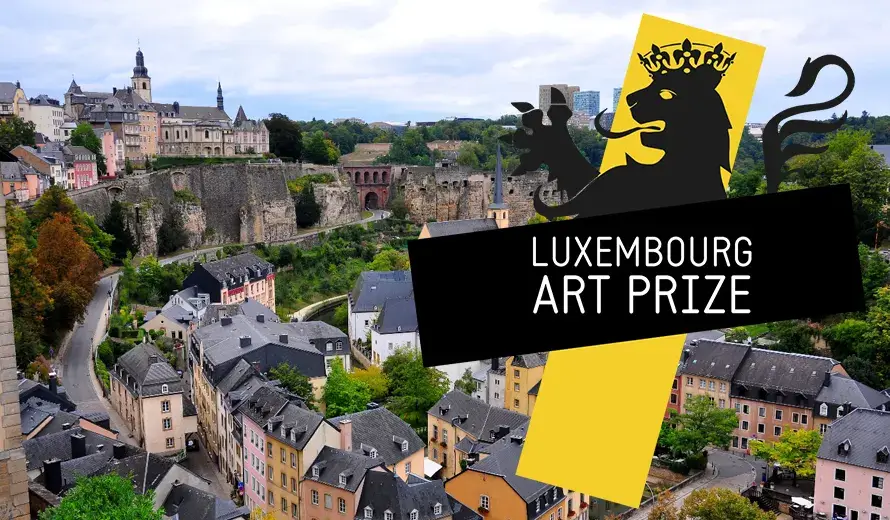 The Luxembourg Art Prize aims to reveal and promote talented artists who have yet to establish a profile on the contemporary international scene. Its function is to discover artists, and it is open to any artist, amateur or professional, with no limits on age, nationality or place of residence. The Prize is aimed at artists working in one or more of the following media: drawing, printing, installation, painting, photography, sculpture, mixed media, decorative art (textiles and material, glass, wood, metal, ceramics, mosaic, paper or other techniques).
What are the submission criteria?
No age limit on submissions
Open to amateur and professional artists
All nationalities are eligible
Open to artists from all the countries of the world
How do I enter?
Artists have to create a Candidate Space on the Luxembourg Art Prize website and complete the entry form on-line. Everything takes place via the Luxembourg Art Prize website. Only entries submitted on-line via the artist's personal Candidate Space will be accepted. Candidates may update and complete their submissions on-line as many times as necessary until the deadline for submissions.
Entry for the Luxembourg Art Prize 2017 is subject to the payment of an entry fee to be paid on-line. The entry fee is €45.
Your career launched at last!
The 1st place winner of the Luxembourg Art Prize receives €20,000, the 2nd place winner €10,000, and the 3rd place winner €5,000. The laureates can use this money however they please.​
The Museum issues a certificate of artistic merit for the year of participation to all artists who distinguished themselves from a qualitative perspective, whether or not they are finalists. This certificate can be issued in 9 different languages, providing the artists with international prestige and recognition.
The Luxembourg Art Prize is a unique opportunity for you to penetrate the international, professional art circuit and to finally be seen by major private and institutional collectors.
Unlike other art awards and shows, the Luxembourg Art Prize is arranged by a top-tier private European museum. Your career will take on an international dimension and your artistic output will have a fair shot at rapidly gaining consideration as essential in the international art market.
Website and apply link: Call for submissions • Luxembourg Art Prize